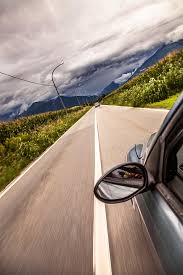 Car trips have a rhythm of their own, don't they?
You frame your travel time in your mind as you pack and prepare for the trip.  Once in the car you settle in, relax, catch up with a companion and/or they take a nap.  But as the miles wear on boredom can become heavy.
So if you have a car trip planned this summer fight this boredom and reward yourself, satisfy your interests.   Exercise your brain and listen to a podcast.
A podcast is an electronic recording, known as an audio file with a suffix .mp3. This 'file' is given to you, made available through the internet. So sorry, gone are the days of CDs, cassette and 8 track tapes.
In your car you connect an auxiliary cable into your car's auxiliary plug-in and to your device. On newer cars, you can Bluetooth the connection or wifi the connection.  (I drive a 10 year old car so I am not the only one behind the times.)
Now since you already have an interest in good brain health, thus you're reading here, may I suggest a couple of recordings for you?  During this past sprint into summer, I've been interviewed 11 times on talk radio, locally and around the country talking about dementia, Alzheimer's and ObamaCare vs. TrumpCare for Seniors.  Only three shows have been recorded and I have them on my website.  For your summer road trip, save these shows, plug them into your car speakers and listen away!
How to Get Your Brain Health Recordings Set Up for Car Listening: (It's GREAT Brain Exercising!)
Save cell phone data charges:  connect to home wifi.  Go to Google or Siri on your cellular device.  Type www.TheBrainNerd.com. Hit search. Slowly, you will see my caricature in the header and the offer for the list of Top 10 Brain Exercises (if you don't have the list or you are not a member [free] of The Bran Health Revolution click the green button to get your list).  You will see a violet rectangle with dark horizontal lines in it indicating a menu.  Hit it.  Then hit the 'Recordings of Janet for You' rectangle. See the recordings.  Select the one you want to listen to by hitting 'read more' button.  It may be slow…patience.
New graphics will pop indicating a recording and below you will see an orange rectangle "Play on SoundCloud".  Hit it.  If you do not have SoundCoud, their site will appear for you to download their app. (They are not paying me, this is a free 'hosting' service for my recordings that I use.) SoundCloud is reliable, relatively easy to use and free.  To get the app, hit the 'GET' button, then hit 'INSTALL' button lastly hit the 'OPEN' square.  You will need to create an account of your email address and password.  Note:  you can also put SoundCloud on your computer and listen at home so use consistent login and password data.
SondCloud will now take you to their home page.  In the grey rectangle search bar at the top enter The Brain Nerd.   A number of sites will appear, scroll down, hit my caricature, hit FOLLOW and my recordings will appear.  Simply tap the center of the screen of whichever recording you would like to listen to.  Hint:  to turn my voice off, tap center screen again.
ONE MORE THING (hint #2) to hear the recordings without wifi in your car…YOU MUST LIKE THE RECORDING.  Do a quick like and that way when you access the recordings on your trip, you can listen without wifi.  Enjoy the recordings and enjoy your trip!  (Text or call if you have trouble 251.648.0325.)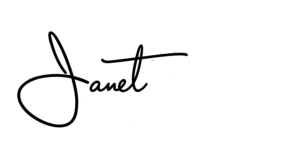 Radio Show:                                         Address on the Web:
Specifics on Preventing Dementia: https://janetrichpittman.com/2017/07/specifics-on-preventing-dementia/
Basics of Dementia: https://janetrichpittman.com/2017/06/lets-talk-dementia-and-alzheimers/  (Prescription and OTC Drugs as a Cause of Dementia, Understanding Dementia and Dementia Types, Reversing Dementia, Rising Physical and Monetary Costs of Dementia)
What do You Say to Father This Father's Day When You Notice he is Slipping?: https://janetrichpittman.com/2017/06/what-to-say-to-father-this-fathers-day/
ObamaCare, TrumpCare and Dementia:  https://janetrichpittman.com/2017/05/obamacare-trumpcare-and-dementia/
https://janetrichpittman.com/wp-content/uploads/2018/02/road-image-car-with-mirror.jpg
275
183
Janet Rich Pittman, SCALA, CDP, MCWC
https://janetrichpittman.com/wp-content/uploads/2019/06/JanetRichPittman-Logo2019June.png
Janet Rich Pittman, SCALA, CDP, MCWC
2017-06-29 02:58:09
2018-05-11 22:18:29
Good Brain Tips for Your Next SUMMER ROAD TRIP