Some illness is going to get us. We all know we cannot live forever and at the end of the journey is death.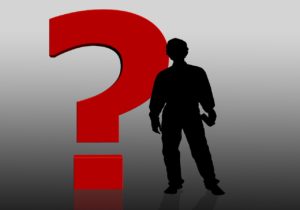 For many, something comes along as we make this journey and knocks us down, throwing us into a series of illnesses resulting in a slow body breakdown. From diabetes I and II, cancer, heart trouble (actually blood flow trouble) to even, heaven forbid, dementia/Alzheimer's, these all are a painful and sorrowful–sickly way to age, as well as depart.
When suddenly struck like this and you face the wall of death, it is incredibly difficult if not impossible to summon energy to fight and try and beat the illness pulling you to the end. Just last week I faced such a group of people.
The Cancer Survivor's Group of Citronelle, Alabama, 40 miles north of Mobile, gathers every month to support each other and to learn how to further take care of themselves. Their stories of the illness fermentation, their fight, fright and fatigue along with hope for a healthy future are amazing. When asked to talk to them about dementia, I was taken aback.
Here we have these illustrious survivors who had fought the vacuum to death by standing tall to the torture of cell changing medicines, chemotherapy and/or radiation. And they kept fighting despite their exhaustion, low self esteem and degrading confidence. These winning survivors now invest in their future to prevent other illnesses from giving torturous advances to death. They host informative talks or lectures so to educate themselves to prevent their cancer illness, nor any other illness, will strike them again.
Their meetings and self betterment: how inspirational.
"We have taken actions against cancer", they pride fully tout, "but what can we do about dementia/Alzheimer's? What actually is it? Will it strike us?"
Yes, they wanted to understand the disease but bottom line: they asked for my seminar because they are scared it might happen to them and that they might be struck with dementia. Here they wanted answers with preventative measures.
Wow! Hats off to such a fine group.
Now are you searching ways to age better, to prevent illness from tackling you? Are you worried about dementia striking?
Feel free to invite me to speak to you and your group on dementia prevention and healthy aging, specifically 'The Four Ways to Age Successfully with NO Pain and NO Dementia". You can pull up my website, www.JanetRichPittman.com, to peruse additional speech topics and view comments.
Most topics revolve around Dementia. Dementia is not a very attractive topic but we see
it, along with sickly aging, consuming our parents, our friends and our neighbors. We shake our heads yet go forward for we feel –we know we can do nothing.
Yet we can. We certainly can do something for ourselves. We can take steps to prevent dementia, to lead healthy productive lives. First, you are invited to a free subscription to my blog, www.SeniorMomentsNoMore.com where I submit short articles, similar to these in this great magazine, articles on dementia prevention, good brain health and successful aging. Once subscribed, you will automatically receive a free electronic report, Dementia or just another Senior Moment: The Difference.
Next, feel free to also invite me to speak to your group to explain what dementia is and open the door to venture into the various ways of prevention for a healthy enjoyable journey through life. It would be an honor to share my information on my blog and by speaking with you and your group.
Now, back to the main question: what will yours be?
https://janetrichpittman.com/wp-content/uploads/2018/02/question-mark-96285_1280.jpg
897
1280
Janet Rich Pittman, SCALA, CDP, MCWC
https://janetrichpittman.com/wp-content/uploads/2019/06/JanetRichPittman-Logo2019June.png
Janet Rich Pittman, SCALA, CDP, MCWC
2014-07-16 17:00:00
2018-04-17 14:05:56
What Will Yours Be?