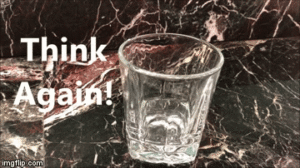 No, and here are four quick reasons, but…
The four reasons:
Casein
Lactose
IGF-1
Gut Intolerance
Casein is a protein that envelopes nutrients and will not allow their absorption.  So when you put fruit on your cereal and coat it with milk, it is a waste, you just pass all the nutrients.
IGF-1, or insulin growth factor1, is a hormone our bodies naturally create and which dairy consumption increases.  We need IGF-1 to develop and grow our bodies from infancy onward but after our late 20s, when our brain has fully developed, we don't produce as much or need as much, a balance must be established.  When we don't have enough IGF-1 our brain function suffers, when we have too much, damage ensures due to overabundance, damage like cancer progression.  Just let your body makes its own IGF-1, and you do that by eating clean, go moderate on meat proteins and by-pass the milk.
Lactose is a type of sugar that requires a special enzyme to digest it.  Many folks don't produce this enzyme or call it up to digest the lactose in milk.  Consequently, bloating, pain, cramps, diarrhea, gas, nausea and possibly vomiting –just general all out stomach torture–is a result of not being able to digest the lactose. Is this you?  If not, intolerance has been known to occur suddenly so be watchful, just bypass the milk.
Even if you seem to digest milk okay, it still messes up your gut flora; it keeps your microbiome off kilter.  Gut imbalance leads to difficulty digesting foods, inflammation and overall problems with immunity.
Yet with everything, there is an exception….kefir and Greek yogurt.  Again, your microbiome must be in balance, the good and the bad bacteria equaling out. Your microbiome needs just a bit of fermented food to keep the good bacteria stirring and working.  Fermented products such as kefir and Greek yogurt can give the gut needed bacteria and help it stay in balance.  But, understanding the intolerance, just omit it from your diet. Eat kombucha, sauerkraut, kimchi and miso; these are other fermented foods that will certainly do the gut bacteria balance trick.
If Greek yogurt and or kefir are all you have and if you can tolerate it, consume it with the knowledge of IGF-1 and casein. To get around casein, eat your Greek yogurt or kefir first thing in the morning with no additives and at least 30 minutes to an hour prior to consuming with other foods. In other words, no blueberries with the yogurt and wait an hour before you sip on your morning bone broth.  To ease with the IGF-1 production and prevent an overload, go easy on other animal proteins same day.
Basically know, only baby cows are to drink cow's milk. Omit it from your diet to ensure the best brain health.
Here's to your good brain health,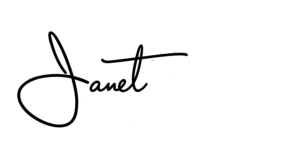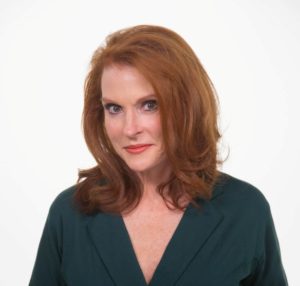 Janet Rich Pittman, SCALA, CDP
Brain Health Specialist
The purpose of this information is to convey knowledge. It is not intended to diagnose, treat or cure your condition or to be a substitute for advice from your main healthcare professional. Sincerely, I wish you and yours the very best in brain health.
www.JanetRichPittman.com
Sources:
https://www.ncbi.nlm.nih.gov/pmc/articles/PMC3698444/
https://academic.oup.com/endo/article/149/12/5958/2455262
https://www.mdpi.com/1422-0067/18/11/2441/htm
https://ghr.nlm.nih.gov/condition/lactose-intolerance
http://naturalsociety.com/dairy-antioxidants-nearly-useless/
https://www.ncbi.nlm.nih.gov/pubmed/17213230
https://www.ncbi.nlm.nih.gov/pubmed/?term=Antioxidant+activity+of+blueberry+fruit+is+impaired+by+association+with+milk
https://janetrichpittman.com/wp-content/uploads/2019/04/milk-think-again-gif.gif
202
360
Janet Rich Pittman, SCALA, CDP
https://janetrichpittman.com/wp-content/uploads/2018/02/JanetRichPittman-300x159.png
Janet Rich Pittman, SCALA, CDP
2019-04-04 13:37:43
2019-04-11 14:29:34
Greek Yogurt and Kefir---Are They 'Brain' Safe to Eat?